1)
CPE
is a kind of saturated rubber with excellent heat-resistant oxygen aging, ozone aging, acid and alkali resistance and chemical properties.
2) CPE has good oil resistance, among which ASTM No. 1 oil and ASTM No. 2 oil have excellent performance, which is equivalent to NBR; ASTM No. 3 oil has excellent performance and is superior to CR.
3) CPE contains chlorine, has excellent flame retardant properties, and has anti-dripping characteristics. It can be combined with an appropriate ratio of lanthanide flame retardant, chlorinated paraffin and Al(OH)3 to obtain a flame retardant material with excellent flame retardancy and low cost.
4) CPE is non-toxic, does not contain heavy metals and PAHS, and it fully meets environmental protection requirements.
5) CPE has high filling performance and can produce products that meet various performance requirements. CPE has good processing properties, and Mooney viscosity (ML121 1+4) is available in a variety of grades from 50-100.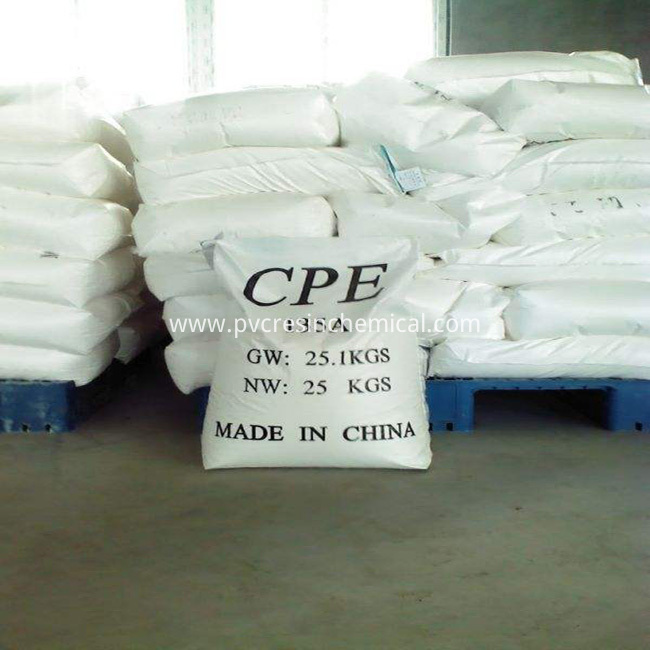 Henan Shunbang Chemical Industry CO.,Ltd
Business Type:Distributor/Wholesaler
Product Range:Chemical Auxiliary Agent , Lubricant , Polymer
Products/Service:PVC RESIN , TIO2 , CPE , PE WAX , PARAFFIN WAX , STABILIZER
Certificate:ISO9001
Company Address: Floor 19, C# Xinwen Building, Huayuan Road,Jinshui District, Zhengzhou, Henan, China